They say you can't buy happiness but you can buy yourself an ice cream and that's pretty much the same thing.

I found the cutest ice cream in Harajuku! "Ice cream" — delicious, savory, sweet and smooth. In the Philippines where almost everyday is a summer's day this can save you from the heat of the sun and the tropical weather so you can imagine why this is close to my heart. There's even a song called "Mamang Sorbetero" or Mr. Ice Cream man that almost all Filipinos can sing. Strolling along the streets of Harajuku on a Summer's day such as today I knew what I had to do to soothe my parched throat, join me as we unravel another Harajuku Adventure and I bring you to one of the most instagrammable ice cream shop in the land of the youth: Eddy's Ice Cream shop.
Address in Japanese: 〒150-000 東京都渋谷区神宮前4-26-28 1F
Address in English: 4-chōme-26-28 Jingūmae, First floor
Contact Details: (03) 6438-9742
Schedule: 11 AM to 8 PM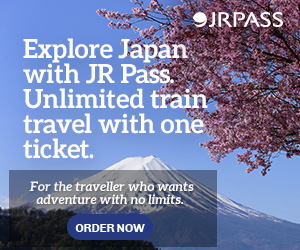 EDDY'S ICE CREAM INTERIOR
The ice cream shop is situated in the first floor of a popular building, how did I know that? Just by looking from the number of people passing by and taking pictures, as well as the number of youths posing in front of the building to be photographed. The inside of the cafe is colored pastel pink, there are beautiful telephones and some bar stools where the customers may sit down on. There's also an ample supply of wet tissue and tissues on the log table. 



The menu is made up of some of the cutest ice cream designs I've ever seen. There's a mermaid themed ice cream, a flamingo themed one, a cat themed one and another one with Little Twin Stars character. There are others which are equally cute and delicious, I chose the "kiss me" design which comes with a big LOVE word on it paired with an edible red lips. You may add other designs if you want for a price. 



Our stay at the ice cream shop was brief but it was definitely a good time, with the temperatures rising as high as 35 degrees in the middle of summer in Tokyo, finding a delicious way to soothe your burning throat can definitely make or break your day.

Trivia:
Did you know until 1800's ice cream was seen as a luxurious dessert that only the elite could enjoy.

There's a Hawaiian fruit that tastes exactly like vanilla ice cream. It's called the "inga feuillei"

It take as much as 50 licks to get through one scoop or ice cream 

Check out their website for their activities and more here: http://eddysicecream.jp/
Next >> Harajuku Adventures: Kawaii Monster Cafe
MORE ABOUT HARAJUKU CAFES HERE: Harajuku Adventures: Harry Hedgehog Cafe
MORE ABOUT JAPAN DESTINATIONS HERE: Popular Cafes – Japan Destination