It's Tapioca overload in every way possible.

A lot of trends are capturing the hearts of Japanese young people these days such as foreign cosmetics, 'unko' or poop designed desserts and animal cafes, but the most "booming" or "trending" of them all is Tapioca or Bubble Tea. Tapioca  has its origin from Taiwan and this Taiwanese drinks captured the hearts of tea and milk lovers all over the globe. Today, we will be visiting the newly opened Tapiocaland in Tokyo and checkout the drinks they have to offer, the activities we can do inside & many more! Join me again as I wander and discover what's '"in" in Tokyo. 
Address in Japanese: jing 原宿駅前交差点角の2階建て商業施設
東京都渋谷区神宮前6丁目35-6
Address in English: jing Two-story commercial facility at Harajuku station square, 6-6-6 Jingumae, Shibuya-ku, Tokyo
Schedule: August 13 – September 16,2019 
August (subject to change) – 10: 00 AM – 7: 00 PM (LO 18:45)
September (weekdays) – 1:00 PM – 07: 00 PM (LO 18:45)
Weekends and holidays –10: 00 AM – 07: 00 PM (LO 18:45)
Map: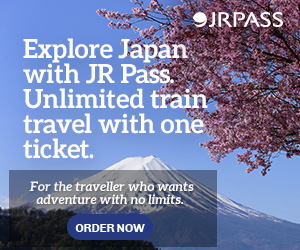 WHAT TO SEE INSIDE TOKYO TAPIOCALAND 
Upon arriving inside the Tapiocaland, you will be handed a series of information cards and pamphlets which includes your tickets to free welcome drinks. Their purpose for putting this up is to let you wander into your dream Tapiocaland so the place is divided into different "spots" where you can take a photo with tapiocas. They have a tapioca inspired locker corner, a paste pink swing with tapioca background, some areas filled with black pearls and a giant cup ramen space. You can interact with each space freely but at times you ma have to line up to use them. 







TOKYO TAPIOCALAND MENU AND TICKET PRICE
There are four different tapioca sellers present within the shop where you can buy Tapioca teas made originally in Japan and some from other parts of the world including Taiwan. Each shop has their own tapioca design which makes them standout in their own way. 



We stayed in the shop for about an hour and we enjoyed taking pictures in each of the different areas. Most of the visitors were young ladies and parents together with their kids, I guess because the kids an enjoy playing inside and they offer refreshing drinks which lets the visitors escape from the hot summer weather. What we liked about the area is that it has a lot of sitting spaces and standing tables. It's also not that crowded compared to other installations so we had a good and peaceful time inside. I recommend you to buy your tickets in advance so you can save some money.


Trivia
Tapioca pearls are made from tapioca starch, and this starch is derived from a root called cassava.
Clear boba are made from normal tapioca pearls, and black ones are usually created using brown sugar or caramel coloring.
In some countries, boba is made with flavored fillings like chocolate, red bean, and mung bean.
Visit Tapioca Land's website for announcements and future events here: http://tokyophotogenicteam.com/tapioca/
Next >>Are you a cheese lover or an Aligot lover? Satiate your cheese addiction with Harajuku's Arirang Handmade Hot dog
RECOMMENDED SPOTS TO VISIT AROUND HARAJUKU: Candy Showtime: Overload yourself with handmade candies that makes the perfect Harajuku souvenir
MORE ABOUT JAPAN DESTINATIONS HERE: Popular Cafes – Japan Destination