"If we can discover the meaning in the trilling of a frog, perhaps we may understand why it is for us not merely noise but a song of poetry and emotion." – Adrian Forsyth.

Kichijoji, a trendy neighborhood filled with funky shops, specialty stores and beautiful parks. Of all places around Tokyo it is one place that combines Ghibli-esque feels with a modern day appeal and in one of the streets in this bustling area you will pass by a store that stands out with its green aesthetic and unique focus: Frogs, of all shapes and sizes, all different colors and designs. 
Frogs has long been believed to bring luck, prosperity and transformation. It goes all the way from ancient Egypt where Frogs are seen as a symbol of birth and fertility to the native beliefs that these small, chill, and slimy creatures brings abundance and wealth. So allow me to bring you inside a place that focuses on Frogs,only in Tokyo. 
Address: 2-26-1 Kichijoji Honcho, Musashino City, Tokyo 180-0004
Contact Number: 0422-20-4321
Business hours: 11:30 A.M. – 07:00 P.M. (closed every Thursday)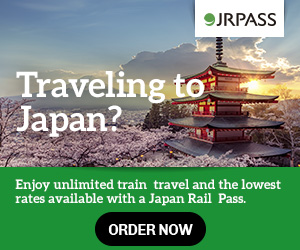 Inside the sore you will find an assortment of frog-related items that comes in various shapes, designs and sizes. There are frogs that represents family and marriage and there are items which depicts the chill nature of frogs. You will also find home goods and personal good such as phone accessories and lunch covers. 
There are several accessories that you can avail in the shop such as phone rings, and key chains. I really adore this keychain that puckers. It reminds me of several movies I loved growing up.



Another array of items that you can buy from the store are plushies and home goods such as cups and lunch covers. You can also buy stationeries such as stickers, sticky notes and magnets.



Some of the items I absolutely adored while visiting this shop is their gardening an garden design items. It really makes you feel regretful if you cannot garden while living in the city but not to worry because it makes the best gift for your friends or relatives who does and can add this to their gardening collection.


Last but not the least, and perhaps among the most of what makes this shop popular are the figurines!  There are figurines which you can buy as presents for your friends who just got married. There are also more specific ones such as the frogs who sits n an anchor and ones that represents new year inJapan. Truly, their designs can be bought by anyone and for every purpose there is.






TIPS
The shop is located on the Main Street in Kichijoji and is easily accessible near Uniqlo.
It is not advised to take photos of the products inside the shop so ask permission from the owner/ shopkeeper first.
Visit their website for their menu and other information:https://www.cave-frog.com/
Next >>The Most Ghibli-esque Cat Cafe In Tokyo: Temari No Oshiro
MORE PLACES YOU CAN VISIT IN TOKYO THIS 2020:The Lock Up: The Best Horror Themed Restaurant In Tokyo
MORE ABOUT JAPAN DESTINATIONS HERE: Popular Cafes – Japan Destination