I have always thought of Jeju Island as the Hawaii of Korea and that is all, I didn't expect it to have a great impact on Korean skin care — but like a good traveler, I have much to learn.

Jeju Island, I'm sure you've heard of the name before. If you''re a Filipino, it's the only place in Korea where you may enter without a VISA, yet it promises an atmosphere like that of Seoul mixed with nature's charm. In recent years, Jeju made it to the front page once again, but this time for a whole different reason: Beauty and Skincare. Famous for it's volcanic ash and rejuvenating spring waters, Jeju Island has become a big contributor to natural ingredients for Korean cosmetics. But what benefits can our skin truly reap from these natural ingredients? Is it really effective or over-rated? Let's find out as we enter one store that utilizes Jeju island''s miracle formula: Innisfree.
Address:1-6-5 Jingumae, Shibuya, Tokyo
Contact: (03) 6804 6352
Schedule: 10AM – 08:00 PM 
Map:
/p>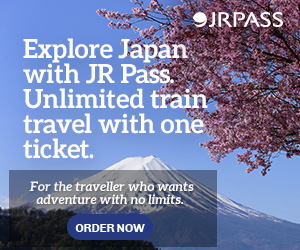 WHAT TO BUY INSIDE STYLE NANDA HARAJUKU
The inside of the store has a very nature-inspired theme, complete with living plants and forest backgrounds, very fitting of the theme they have which is : Natural benefits from Jeju Island. There are a lot of cosmetics and skin care products too be bought once inside the shop — specific to your skin type and regimen needs.

Innisfree is currently one of the leading brands which it comes to' product innovation'. One of these amazing skin miracle they've created is their Ne Sobun Mineral Powder. Another cosmetics item you may buy are foundations, lipsticks, lip balms and lip sleeping masks. I personally went for their No sebum mineral powder and it works great as a touch up tool to avoid my make up from feeling cakey during the humid days.



Line ups – – they have a great line up of skincare products for your specific skin type or skin care regimen needs. Refining your pores, offering you a moisturized skin and making your skin look younger and firmer are just some of the skin-miracles they offer.. Their best-selling however, is their super volcanic clay mask which is known to help tighten your pores and aid you in cleansing it from impurities.





TRIVIA
Jeju island is said to have the finest system of lava tubes in caves in the world
Lava caused the formation of Jeju island, which I= became popular for its volcanic clay
Jeju Island became a refuge for people during the Korean War
Visit their website for ongoing sale and other information: http://www.innisfree.com/ph/en/main/index.do
Next >>Feast Your Eyes In This Insta-Worthy & Affordable Korean Make Up Brand: Style Nanda
OTHER PLACES TO EXPLORE AROUND HARAJUKU: Shop In Fairyland Inside Harajuku's Princess One Spoon
MORE ABOUT JAPAN DESTINATIONS HERE: Popular Cafes – Japan Destination