Nails, bags and shoes. Give women enough time and money to have these three luxuries and they'll be your bestfriend

"There's a certain kind of holy trio Japanese women takes good care of: nails, lashes and skin." A Japanese freind of mine said as we casually lounged in a coffee shop one afternoon.
Even before coming to Japan I've always had a D-I-Y nail art fascination, I would buy nail art DIY sets, decors and of course nail polishes from different brands until my heart settled for Bobby, but after coming home from the Land of the Rising Sun my interest for nail art went up to a whole new level and how could it not when I literally went inside a nail-art-lovers' paradise when I went to Daiso in Chiba perefecture. Enough said, here's my D-I-Y nail haul from Japan: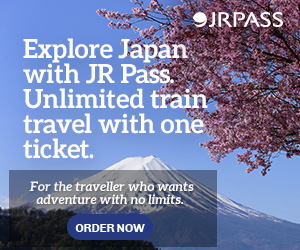 There were various nail stamp plates, stickers and seals within the store but since I was settling for a simple chic looks I went for pearl designs and  one point sticker jewelries. 

 Nail Stamp Plate 

One Point Jewelry Sticker

Nail Stamp

Nail Jewelry Seal

Nail Polish and Polish Removers
 There were various brands of nail polishes upon entering the store such as: Media, Kancore from Kansai collection and GENE Tokyo, aside form their Nail polish there were also different kinds of Nail polish removers such as Para Do and this Treatment Nail Remover Sheet form DHC Cosmetics.

 Media, Kancore and GENE
I still havent chosen which is best among the three, so far I've used Media and I needed to put three layers of coating to achieve the right shade of pink I wanted. I'm also going to try other brands so stay tune in the future!

Treatment Nail Remover Sheet
 This nail remover sheet is pretty easy to use, just wipe your nail on it and it removes nail polish coatings as thick as 3 layers easily.

Para Do Sponge Remover
This nail polish sponge remover is the superhero of all nail polish removers! This is a life-changer for me. Just one wipe and your nails look like they're nail polish virgin literally! I swear buy this product and practically hoarded it the first time I bought it from Tokyo last year. 


Trivia
It's better to buy Daiso products in Japan than in the Philippines because it's much cheaper and almost everything is sold for just 108 yen or about 50 pesos.
Theres an additional 8 yen added into Daiso products because of the tax so when you buy you'd have to pay 108 yen.
There are almost 3000 Daiso stores within Japan but their bigger stores can be found in the countryside rather than the metropolitan mainly because of the land prices. 
Daiso Locations Within Tokyo Area
NOTICE
If you have anything to add for the improvement this post or would like us to correct or revise some information in this article feel free to contact us at: zeenfinity@gmail.com
DISCLAIMER
Rude comments and hate-speech will be deleted from the post in order to create a safe and judgement free zone for all of my readers, let's spread positivity instead