The world has grown weary through the years, but at Christmas, it is young. – Phillips Brooks

"Breathtaking" those were the words that came to my mind when I saw the bubbles floating into the air, the beautiful melody mixed with lights dancing into it's every tune, the smoke that slowly fills the space and heightens every color then turns them unto subtle hues. 
Then I thought too myself, "Japan is a country that knows how to throw parties for festivities the right way." They make everything look so good. Join me as I take you to the cultural district in Tokyo where you will not only find an abundance in Museums and art, you'll also fall in love with beautiful Christmas illuminations Roppongi Style: Roppongi Midtown Christmas Illumination 2019.
LOST IN A STARLIGHT GARDEN
Address: 9 Chome-7-1 Akasaka, Minato City, Tokyo 107-0052
Illumination Schedule: November 25, 2019 – December 25, 2019
Theme: The Universe 
MAP: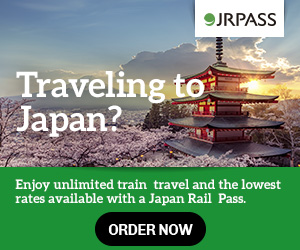 The sidewalks leading to the mall itself is decked with trees dressed up for the holidays. They are all lit up from trunk to branches with yellow lights and further highlighted by light effects coming from under the benches below. There are also beautifully organizes floras placed to brighten up every visitor's mood. 

The Mall has Christmas trees in different shapes and forms, the first tree you'll find is decorated with mini Santa Claus and elves and Darumas in sleighs. It's such a unique sight to behold, you may also find a huge paper origami tree made from carefully assembled origami pieces shaped in snowflakes aptly named as the "white snow shower."                                                                                                                



Starlight Road, Champagne and Garden Illumination
After entering the mall and crossing the street you will find the Garden Illumination which is comprised of trees dressed up in warm glowing lights, then as you walk further you'll be led to the Champagne and Starlight road illuminations. The Champagne illumination are trees surrounded by wine-inspired lights while the starlight road is made up of blue lights as a prelude to the main illumination spot named as: The Universe. 




The Universe is this year's illumination theme. It seeks to represent the heavenly bodies and make the viewers feel like they're somehow in outer space. They set up the place with almost 200,000 LED lights that responses to a melody and changes color. There are also balloon lights and bubbles floating around the area. They also added smoke effects and led lights that dances and changes color all around the whole garden. In the middle you can find a space tower that's almost 10 meters tall. 



TRIVIA
A red star is the coolest of all stars when it comes to temperature.
Blue stars are the hottest among all other stars.
Blue flame is hotter than red flame
Visit their website for their winter events and other information: https://www.roppongihills.com/ 
Next >>Tokyo Dome City Winter LightsGarden Illumination 2019
CHRISTMAS ILLUMINATION SPOTS YOU CAN VISIT IN TOKYO THIS 2019: Your Complete Guide To Yomiuri Land Illumination 2019
MORE ABOUT JAPAN DESTINATIONS HERE: Popular Cafes – Japan Destination