Christmas is like candy; it slowly melts in your mouth sweetening every taste bud, making you wish it could last forever. – Richelle E. Goodrich 

You'd think Christmas is the same all over the world but when you've travelled far to experience it in another country it's like becoming a little girl once again. You get lost with the beauty, the lights, the flavors in the air and the happiness faces that seems to fill everyone around you. 
Another day, another night in the Land of The Rising Sun and I've found another place to wander around as I experience the Christmas Season here in Tokyo. Allow me to take you once again with me to one of my travels and introduce the place where popular Baseball Games Happens and even the Pope himself celebrated mass this 2019: Tokyo Dome City. 
THE MIXTURE OF AMUSEMENT PARKS AND SHOPPING MALLS
Address:1-3-61, Koraku, Bunkyo-ku, Tokyo 112-8575, Japan
Illumination Schedule: November 13, 2019 – February 26, 2020
Theme: Traditional Japanese Styles
MAP: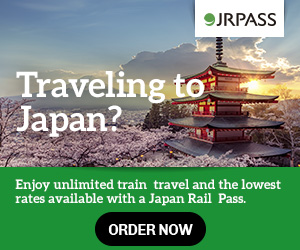 This is the first area you'll notice when you get to Tokyo Dome City, it is heavily lit with yellow lights that's sure to make your Instagram pictures look warm and inviting. In this area you will find a walkway with thousand of Christmas lights on the ceiling and the popular Cherry Blossoms Tree which a lot of people are taking photos with. If you more further into the square you will also find the two-storey tall real Christmas trees which are also lit with beautiful golden orbs of lights.




In the Crystal Avenue is where you will find the representation of love on Christmas Day as it is themed after the Tanabata Festival, a famous festival in Japan about two lovers symbolized by the stars Vega and Altair who can only meet once a year when the skies are clear. 
They created a 100 meters long of suspended lights that represents the Milky Way, it is then decorated with bamboo branches with colorful paper strips. Every time the light changes a melody changes with it and the lights starts to dance, melting your worries away. 
Along the stairs leading to this area you will also find traditional Japanese lanterns lit with warm yellow glow from within to represent light when all seems dark. There are also Autumn trees highlighted with beautiful lights and a small pyramid which you may pass by as you head towards this area.





This area is made to truly symbolize Japan and their beloved Mt. Fuji, it is near the entrance of Tokyo Dome itself and can be found in the middle of a small square, surrounded by trees. Beside the Mt. Fuji illumination you will also find a small shrine entrance which functions as a photo booth area. 
TIP: There is a small cafe nearby so the area tends to be crowded but as the night goes on and around 8:30 – 9:00, you'll find that the area is still lit but with much lesser crowd. It's the best time to take photos there.

The attractions area is where you will find a lot of rides for kids and families. There you will also spot the 6-meter high Yagura or "Raised Platform" normally used during Japanese festivals. There is a drum within it that when played, causes a change of lights within the Kagura. It's very beautiful and authentically Japanese that's lot of people were lining up to take photos with it even late in the night. 




TRIVIA
Christmas in Japan is known to be celebrated among couples Rather than family members
Fukubukuro is a Japanese "loot bag" sold every holiday season in Japan for a fraction of the original price, a lot of expletives line up to get them; especially the one's being sold by Apple. 
Rather than pasta or salad, the Japanese celebrate their Christmas Day eating fried chicken and Christmas cakes.
Visit their website for their winter events and other information: https://www.tokyo-dome.co.jp/en/tourists/ 
Next >>Yebisu Garden Place Illumination 2019
CHRISTMAS ILLUMINATION SPOTS YOU CAN VISIT IN TOKYO THIS 2019: Your Complete Guide To Yomiuri Land Illumination 2019
MORE ABOUT JAPAN DESTINATIONS HERE: Popular Cafes – Japan Destination