"I used to think that nothing can test your patience better than airports and delayed flights but then I met buses and cold winds. "

I love travelling and I'm not just saying this because I can go to new places, taste new delectable cuisines to soothe my palate or buy one of a kind souvenirs to add to my collection. I say this because travelling makes me feel alive, it makes me feel human, it tests me, stays with me and the memories I've collected through the years are some of the best memories I can revisit again and again like a favorite song any day.
This time I came to Japan almost unplanned and I can imagine a lot of other travellers struggling upon arriving in a city where not only will you feel language barrier but cultural barrier as well. I opened my map and navigation apps just to make it from one exit to another since asking questions to strangers isn't really my forté (as I said, once an introvert, always an introvert). So today's blog will be about going to Tokyo station from Narita airport (A.K.A. An introvert's survival guide to travelling in Japan)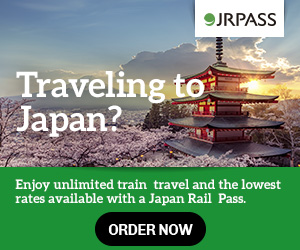 Heading to Tokyo station by BUS

There are two ways to reach Tokyo station either by BUS or by train. I decided the easier option of the two and proceeded to Tokyo Station by bus. There are various bus companies, but the one I used is called THE ACCESS NARITA, it was accessible, convenient and didn't need a reservation for only 1000 yen. Getting on the bus was easy and fast. 
Locating the Arrival Lobby
If you're a LCC (low-cost courier) passenger chances are you're going to land on Narita Airport and this time I arrived at Narita's Terminal 2. The arrival lobby  is on the first floor and you will be able to locate the bus stop for The Access Narita Bus just outside the arrival lobby.
There are a series of bus stops numbered 1 to 20 when you arrive outside of the arrival gate. (North exit or South Exit).
Look for Bus Stop 2 and 19.
For Arrival Gate A, bus stop 19 is close while for Arrival Gate B, number bus stop 2 is closer.
NOTE: 
*If you arrive at Terminal 1, you can ride this bus from bus stop 31
*If you arrive at Terminal 3, you can ride this bus from bus stop 2

The one I used was bus stop number 19. Upon arriving at your bus stop a staff will be waiting to serve you. Follow the instructions of the staff and wait for the bus. A new bus usually arrives every 20 minutes.
If you have a luggage, you will have to pass it to the staff who will then give you your luggage voucher
You may also ask the staff whether the bus will head for Tokyo or Ginza station
Get on the bus and hand your 1000 yen to the driver, you may also use your SUICA card if you have it.
Find a vacant seat and sit down, this bus is free seating with a rule of: FIRST COME, FIRST SERVE.  

There is a Comfort Room in the bus which you may use


Power supply and free WiFi are also provided.


Announcements on the bus are announced in English, Chinese, Korean and Japanese.
************************************************************
Getting on a Bus from Tokyo to Narita Airport
You may also ride a bus from Tokyo to Narita station just as easily. The bus stop for ACCESS NARITA is on the 7th stop from Yaesu South Entrance of Tokyo Station.




Tips
The ride from Ginza or Tokyo station takes 65 to 75 minutes at most.
Kids may only pay ¥500
NOTICE
If you have anything to add for the improvement this post or would like us to correct or revise some information in this article feel free to contact us at: zeenfinity@gmail.com
DISCLAIMER
Rude comments and hate-speech will be deleted from the post in order to create a safe and judgement free zone for all of my readers, let's spread positivity instead