"Panorama", in my years of taking photos as a hobby one thing that I still can't really master is taking panoramic shots. There's just some dissatisfaction in not being able to truly capture the beauty of the surroundings like my eyes could. Sometimes I wonder if I should buy a better camera or it's my lack of talent that limits me to take these shots, so as much as I could I compensate it by visiting the highest places or tallest buildings in Tokyo where I can appreciate the beauty of the city the most.
First, if you've read one of my first articles I visited the Tokyo Sky Tree, then I took you with me when I visited the free of charge Tokyo Metropolitan Observatory and finally to end 2019 I visited the newest 360º panoramic view over Shibuya called: Shibuya Sky. Join me once again as I take you with me to another destination, another adventure and another way of seeing the Land of the Rising Sun.
Address: 2-24-12 Shibuya, Shibuya-ku, Tokyo
Access: Direct access from and right above Shibuya Station
Schedule: 09:00 AM – 11:00 PM (Final admission 10:00)
Ticket price: Online – 1800 ¥ / Offline 2000 ¥ (adult)
MAP: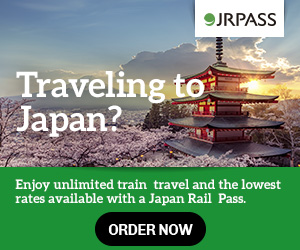 Shibuya Scramble Square Building
Shibuya Sky is part of the newly built 47-storey Shibuya Scramble Square building, aptly named after it's location which faces the world-famous Shibuya Scramble Crossing and Hachiko Statue. The building was built last November 1 of 2019 and currently holds the title of being the tallest building in the area, it is made up of offices, commercial facilities, an industrial exchange facility and lastly the observation deck on it's 47th floor that offers a panoramic view of the whole city. 


Before arriving to the 47th floor, you will be asked to wait in a waiting area that pretty much already gives you a beautiful view of the Shibuya crossing itself and it's nearby commercial facilities.

Then you will be asked to move to a "sensing hall" it's a hall of pitch black walls and white laser lights that makes you feel as if you've entered a space ship, it's a feast for the senses for sci-fi fans. After that, you will be asked to enter a "Transition Pod" which is an elevator that has beautiful light effects on it's ceiling, it makes you feel as if you're traveling through a wormhole into a different galaxy. 

After the funny feeling in your stomach and the ringing in your ears you will be asked to step out of the pod and move on to the "Leading Line" which then leads to the landing hall of the observation deck.. From here you will be asked to leave your bags and other valuables which may be easily carried away by the wind like your hat or your scarf. Most people just bring their cameras and phones with them into the observation deck. 
Crossing light is an area dedicated to the viewer's comfort, it is made up of crystal clear walls that lets you enjoy the panoramic view from all angles. They even dedicated an area which holds a couple of 6-seater sofas and surprisingly it isn't crowded at all when we got there. I guess a lot to people missed this area since it's a bit covered. I enjoyed sitting there and taking pictures with my family members. We went there a little late in the afternoon and we observed as the skies slowly turn from yellow to an orange hue.


Geo compass, as the name suggests is a huge compass found on the top of the stairs leading to the helipad. It places Tokyo at its center and lets you see where your country is from the perspective of the Shibuya Sky. I had fun locating the Philippines and other countries there.

Cloud hammock is another fun place dedicated to let the visitors have a comfortable and fun time. Imagine sitting on a hammock 229 meters above ground! This place is a bit crowded and people took turn sitting on it but most of the time elderly people and couples were there to just sit and enjoy each other's company.

You will notice the sky edge quite easily because of the number of people queuing to take photos there. It's the best area to take photos because of its clear space and lower walls. In other areas the walls are tall with some nets on the edges to prevent anything from escaping the area in case a strong gust of wind suddenly blows. 


Tips
Book your tickets online in their official website to save yourself from long queues and for a lower price
Be at the ticket counter at least 15 minutes before your entry time if you booked your tickets online so you can enjoy watching the Shibuya crossing from the waiting area on the 14th floor.
Turn on your "Suspension of Disbelief" in order to enjoy the experience more
Visit their website for their winter events and other information: Shibuya Scramble Square Official
Next >>Roppongi Midtown Christmas Illumination 2019
ILLUMINATION SPOTS YOU CAN VISIT IN TOKYO THIS 2019: Yebisu Garden Place Illumination 2019
MORE ABOUT JAPAN DESTINATIONS HERE: Popular Cafes – Japan Destination