It's reminded me so much of W: Two Worlds, it's like I'm in a carton setting and I can do whatever I like in this world. Amazing interiors!

"Good interiors", this is one of the main factors that can make or break a cafe. In my experience as a customer it's either a hit or miss and our destination today is a good proof of it. Step into this cafe and you'll feel like somehow you entered another dimension; but aside from good interiors we'll also be trying the most popular thing on their menu. Join me as we make an odyssey to Shin Okubo, Japan's biggest Korean town and step into the world of 2D Cafe. 
Address :1-7-5 Hyakunincho, Shinjuku-ku 1F Building 2D cafe
Contact: (03) 6457 3032
Schedule: 11AM – 10PM 
Map:
NOTE: Google map doesn't show the cafe itself because it hasn't been updated yet, but the point I included here is near the cafe itself.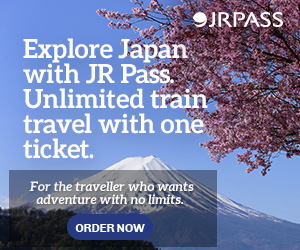 The interior of the cafe looks like its been drawn by a cartoonist, the visual effects is that you've entered an entirely new world or new dimension. With its chairs that look straight-out of a comic, to its walls that can deceive you into thinking there are more doors than there actually is. Aside from furnitures, there are floras and faunas drawn into the walls as well, it was fun to behold!





With the heat rising to as high as 35 degrees in Tokyo, people are looking to restaurants and cafes to quench their parched throats and 2D cafe do not disappoint. Although having Korean roots, they've added some popular Japanese summer treats to their menu such as their famous: Kakigori. Aside from kakigoris, they also have milkteas,  milk tapioca and coffee which you can enjoy while sitting inside. 



Our stay inside the cafe was brief but we had a lot of fun eating our strawberry kakigori and taking photos all over the place because it looks good everywhere. Literally, every corner of their shop looks good on camera! Its' such a god place if you're looking for something unique or even if you want to throw a birthday party! It's trending, it's very photogenic and it surely will get rid of he summer heat in your system.


Trivia
"Hidden Mickeys" started as a joke between Walt Disney and other imagineers and became a tradition secretly carried out for decades
The production on Beauty and the Beast ran out of time and money. The animators had to re-use the dancing scenes from Sleeping Beauty and adapt them.
The three most notable 2D animators during 1930's-1970's were Walt Disney, Warner Brothers and Hanna-Barbera.
Next >>Enter a Tapioca dreamland and enjoy Tapioca Milk Tea in Tapiocaland Tokyo
RECOMMENDED KOREAN SPOTS TO VISIT AROUND HARAJUKU: Join the trend and eat you favorite cheese with potato in Arirang's Handmade Hotdog
MORE ABOUT JAPAN DESTINATIONS HERE: Popular Cafes – Japan Destination