Hope not ever to see Heaven. I have come to lead you to the other shore; into eternal darkness; into fire and into ice. – Dante Alighieri

I was afraid to even step out of the elevator, "Embraced in darkness" is an understatement when I arrived in our next destination for today's blog. I've thought on how to explain this next destination to you but I believe a few things would suffice: Handcuffs, being led by a policewoman to your table, being locked up in a cell and being served horror-inspired meals and that's just the beginning. 
It's no secret that Japan is filled with uniquely themed cafes from Maid cafes, Ghibli-inspired rustic cafes to Ninja-inspired ones. Today's destination however brings you into a totally different world where you will experience being a prisoner for an amount of time and even get yourself handcuffed. Join me as I journey to the exciting and dark destination of today's blog: The Lock Up.
Address:〒160-0021 Tokyo, Shinjuku City, Kabukicho, 1 Chome−16−3 新宿スクエアビル 6F – 7F
Schedule: SUN & THU = 5 PM – 1AM /  FRI & SAT = 5 PM-3AM
Contact details: 050-7576-5262
MAP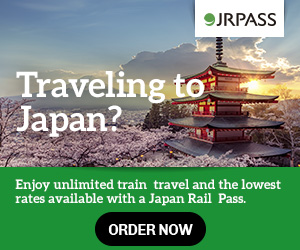 The Lock-Up is a prison/haunted house themed restaurant. It's rooms are decorated to look like you're going into a dungeon filled with monsters and terrifying creatures like vampires, ogres and ghosts. Each cubicle has prison inspired doors and spine chilling portraits inside which is enhanced by the dimly lit atmosphere of the place. Safe to say, it's like entering underworld whilst in the city. 



Upon going off the elevator at the 7th floor, it took a while for our eyes to adjust to the dimly lit room. There was a projector showing us monsters and original characters from The Lock Up in the image of an ogre and a small girl,  accompanied by sounds of blood curdling screams and diabolical laughters.
It's like entering a Horror Room which wasn't what I expected at all, to be honest I had second thoughts about entering the door since I didn't know whether there will be monsters or ghosts when I get inside and I guess that's exactly how they want their customers to feel.
"You feel afraid but at the same time curious as to what's waiting for you if you enter it and I found that really effective"
We were greeted by a woman in a police costume and asked to follow her down to the dungeons. There were guillotines, skulls and skeletons along the way and it was really hair-raising.



After being led into your room, you will see a dimly lit prison cell with hangers for your coat and ample seating space. They will deliver a complimentary snack while you're deciding your order from a  touchscreen tablet. Their tablet has a language selection which made it easier for us to choose which food we'd like. 
They have all sorts of food from steak, pizza, fries, pasta and even a vegetarian menu which I really appreciated. After deciding your order, you'd just have to push the confirm button and wait while they get your meals ready for you. It'll be then delivered by a very friendly inmate who was all smiles while he handed us our food.
White Wine and Peach Eyeball Drink
Thier selections has a gory twist to them, just like this peach and white wine drink which they placed inside a flask and decorated with an eyeball. What I liked from this drink is that it isn't too strong and didn't have too much ice. 

This meal is a roasted chicken dish made to look like a hand that crawls. It was fun having it and delicious too! What we liked about it the most is that it isn't too pricey and the portions were generous. Two people could easily share it and feel full afterwards.


This meal is like a combination of takoyaki and American hotdog, the tentacles were crispy. It's a good meal for a light snack and looked quite funny in person too.

This is by far my favorite of all the things we ordered, it tastes like taco, it's crispy but soft at the same time. It's easy to eat but isn't enough to make you feel full, I suggest ordering it with another main dish.

Zombie Blood Transfusion Drink
We had a lot of fun With this drink because it looks like we'd get blood transfusions from zombies. It's mad of pineapple and other fruits and is non-alcoholic. If you have a kid in your group I'm sure they'd love this. It comes with an ice-filled glass where you can then pour it's contents into. 

It was a really unique experience and if I had friends over, I'd definitely bring them here just for fun and a unique time together. I think if you have friends who likes horror-themed stuffs they'd really appreciate this. My favorite part was when the police women asked which one of us would like to be the inmate. I volunteered and then she asked me which crime I committed before proceeding to put handcuffs on my hands. 
She then called out my crime to the whole room and the other staffs welcomed me through my crime name, it was hilarious. I told them my crime was Theft and they all said "Welcome the Thief" in Japanese. Aside from the unique experience, their price is more affordable than any other unique-themed restaurants I've been to so it's worth it.
Verdict: ¥¥¥/¥¥¥¥¥



TRIVIA
McKamey Manor Is the world's scariest haunted house, no one has completed it.
Even with Japans population of over 126 million, the crime rate in the country is lower compared to other advanced nations in the world. 
Visit their website for their menu and other information: https://www.lock-up.jp/tokyo/
Next >>Harajuku: Teacup Poodle Cafe – A Dog Lover's Paradise
MORE PLACES YOU CAN VISIT IN TOKYO THIS 2020:Step Into A Cartoon World In This 2D Cafe In Shin Okubo
MORE ABOUT JAPAN DESTINATIONS HERE: Popular Cafes – Japan Destination