Hand-written love letters, hand-woven dress, hand-made candies. All of these has one common factor: Genuine effort.

"Hand-made", often this term means 'effort' and 'love' to me. In a world where everything can be done with a swipe or click, getting something that's actually hand-made is quite rare gift. Just imagining the person making it with passion, good motive and great effort is enough to put a smile on our faces. 
I knew some things about Harajuku but one thing I did not expect is to find something made with genuine workmanship and effort in it. Join me once again as I journey to find the best souvenir you can get from the land of the youth: Candy Show Time.
Address:〒150-0001 Tōkyō-to, Shibuya City, Jingūmae, 6-chōme−31-15, マンション31 1F
Contact: (03) 6418 5334
Schedule: 11:00 AM – 8:00 PM 
Map: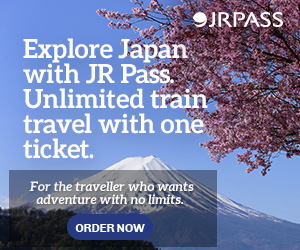 CANDY SHOW TIME'S INTERIORS
The interior of the shop displays candies of different size and colors. Upon entering you will be greeted by a huge candy tree where they display candies which you can try for free. A staff comes and ask if you want to try some of their candies and hand out some on your palm. The outside of the store itself is so cute and colorful that it can take the attention of almost all that passes by. 


It's currently summer season in Japan so you can expect a new series of candies released only for season and right now their summer special are their summer-inspired candies and jellies. They also have gums, cotton candies that looks like beer, lollipops, candy inspired bandages, gummies and many more! What you really have to check out is their candy making process, made right in front of your by their candy artisan.





In total, we enjoyed our time inside the shop, I even bought myself a unicorn pen because it's so sparkly and kawaii, I also bought my friend a princess-themed mix candy. It's amazing watching the candy being made in front of you and seeing the final product. Their candies feature different themes and messages so be sure t check them out if you have the time.


Trivia:
Less than two percent of the calories in the American diet are supplied by candy.
A one-ounce piece of milk chocolate contains about the same amount of caffeine as a cup of decaffeinated coffee.
Germans consume twice as much candy as Americans.
Check out their website for their menu and more here: http://candy-showtime.com/
Next >>Check-out Japan's First Conveyor Belt Dessert Shop
RECOMMENDED SPOTS TO VISIT IN TOKYO: Spend Your Day Snacking With Fluffy Bunnies in Harajuku
MORE ABOUT JAPAN DESTINATIONS HERE: Popular Cafes – Japan Destination