"If you have a tendecy to over-pack when travelling, like me, this one's for you!" 

They say there are two kinds of travellers. One who travel light and one who travels with an over-packed luggage. The second one is definitely ME.
I tend to over-pack and if you're like me, you'd know some of the problems we'd experience at the end of the day: Sore shoulders and excess baggage fees from time to time. Fortunately though, the place I visited has so much hospitality, my "sore shoulder" problem got solved.
Omotenashi is there even in the train station's lockers which were conveniently placed so you may travel elsewhere while waiting for your Bullet train without bringing your luggage everywhere with you. 
For today's blog I'll be guiding you about prices, locations and how to use Japanese coin lockes so you may travel light and spend your free time exploring rather than stuck in one place because of your luggage.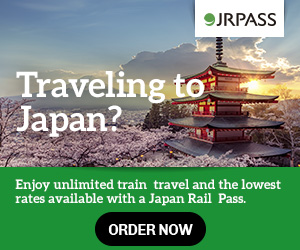 Where to Find Coin Lockers 
Coin lockers are generally located within or around train stations such as JR(Japan Railway) but they can also be found in subways and bus terminals. I used one from Tokyo station and another one from Maihama station (The station used when going to Disneyland)

How much are Coin Lockers?
 The cost depends on the size of the locker you will be using. You may store your luggage for up to 3 days but do ask because some locker-companies allow up to 4 days of storage. Here are the prices:
Small Lockers = 400 yen
Medium Lockers = 500 yen
Large Lockers = 600/700 yen 

How to Use the Coin Lockers
Select you preferred language
On the upper right corner of the screen you may select the language of your preference. 

STEP 1: Select "Put in your Baggage"

The screen will show you all the available locker doors and you will have to press which locker you'd like to use

Place you luggage into the empty locker and pull down the locking lever

Here is what it looks like locked and unlocked:

STEP 2: Select your method of payment
You may use cash or your SUICA/ PASMO card here, if you choose to pay using cash you must insert 100 or 500 yen coins into the coin slot until desired amount is completed.

STEP 3: Payment
I chose to pay using my SUICA card so I simply had to tap my SUICA card and it's done.
NOTE: If you pay using cash, just put your 500 or 100 yen coins into the coin slot located on the left side of the IC reader.


 STEP 4 & 5:  Issuing & Getting of Receipt
The machine will now issue your ticket, make sure to keep it with you.
NOTE: If you paid through cash, this will also serve as your Baggage removal ticket. Do not lose it.


How to Retrieve your Baggage in 2 Easy steps
STEP 1: Select your language preference to English and Click on the "Remove Baggage" icon 

STEP 2: Tap your SUICA card or Key in the code from your Baggage removal ticket

Now that you've successfully stored your luggage you may explore your destination hassle-free. Enjoy!

Trivia
Ran our of 100 or 500 yen coins? No worries, there are coin changers found near coin lockers which you may utilize. The only accept 1000 yen usually though so make sure you have it.
Make sure you collect your luggage on the last day because the managing company may collect and store it.  
NOTICE
If you have anything to add for the improvement this post or would like us to correct or revise some information in this article feel free to contact us at: zeenfinity@gmail.com
DISCLAIMER
Rude comments and hate-speech will be deleted from the post in order to create a safe and judgement free zone for all of my readers, let's spread positivity instead