"There is always a way to open any door." -Princess One Spoon

"Shopping", a hobby, a stress relief activity, an exercise. There are a lot of words to define shopping but "fairyland" is definitely not on that list; at least that's what I thought. Today we will embark on a new adventure as we stroll around the bustling Takeshita street and visit one of the most beautifully designed store within the area. Join me as I enter new doors and find out what lurks inside this caste-esquire building called Princess One Spoon.
Address : 4-27-4 Jingumae, Shibuya-ku Tokyo
Access: Approximately 5 minutes on foot from JR Harajuku Station Takeshita Exit and about 3 minutes on foot from Exit 5 of Tokyo Metro Meiji Jingumae <Harajuku> Station
Contact: (03) 6434 7017
Schedule: 11AM – 07:00 PM all year round except New Year holidays
Map: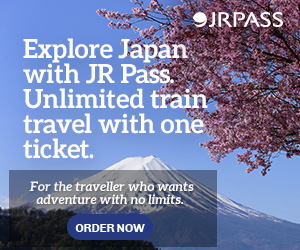 WHAT TO SEE INSIDE PRINCESS ONE SPOON
Princess One Spoon is a sister store of the already famous Alice On Wednesday. Both stores feature a fairytale like atmosphere and environment for their shoppers. Outside the store stands a sentinel wearing a Cinderella themed guard costume. You can also find a chariot that looks like the one Cinderella rode on when she went to the castle for the ball. 
Upon entering you will see a carpeted stairs leading to the second floor, a beautiful crystal chandelier proudly lit in the middle of the first floor and rows and rows of accessories, candies and furnitures inspired by Disney movies and princesses, but not only that! They also included a sailor moon collection section where you can buy sailormoon mirrors, wallets, bags and more! Each floor also features a beautiful mirror that makes you think you're the prettiest of all!




WHAT ITEMS TO BUY INSIDE THE STORE
There are a lot to items you can buy inside the store, they have stickers that tells about snow white's story. They have nail art that lets you express your inner Queen Grimhilde, mirrors that looks like they're found under the sea and necklaces so beautiful you may accidentally prick your hand by holding them. What made the store really stand out for me is that they also made a room for villains like Queen Grimhilde, Ursula and Cruella De Vil. Check them out here:






Trivia
The cheapest item I found was a tiara hair accessory that costs around 350 yen
The most expensive item I saw was their princess bag series which costs a little over 3000 yen
You can buy almost everything inside the store, including some small mirrors which seemed like ornaments at first.
Visit their website for promos and other information: http://www.p1s.jp/
Next >>Step Into A Cartoon World Inside Shin Okubo's 2D Cafe
SPOTS TO ENJOY FOR FREE AROUND TOKYO: Why spend money when you can enjoy an equally beautiful view of the city with this free guide on how to reach Tokyo Metropolitan Tower
MORE ABOUT JAPAN DESTINATIONS HERE: Popular Cafes – Japan Destination