There's something therapeutic and relaxing seeing their gentle manners, watching them be handled with care and fed at the right time.

'Owls', when we talk about them a couple of words come to my mind: Nocturnal, Gentle, Introvert and Graceful. They are much of a mystery for me and I think they still are even when I've interacted with them first-hand. Follow me as I walk you through another adventure on the streets of Harajuku. 
Address : 〒150-0001 Tōkyō-to, Shibuya City, Jingūmae, 4-chōme−31, 神宮前4-31-5 インガレッソ2階
Nearest Subway: Tokyo Metro Fukutoshin line, Chiyoda subway line
2-minute walk from Meijijingumae station
6-minute walk from JR Harajuku Station
Contact details: (03) 6721-0554
Schedule: Opening time 10 AM to 7 PM / TUE-THU closing time is at 6 PM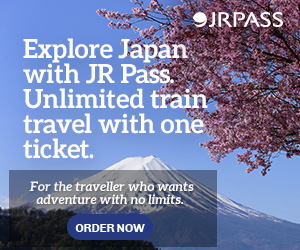 Owl's Garden Cafe Interiors
The cafe's interior is littered with floras and greenery, there were wooden stands where the owls can rest and a vending machine where the visitors may buy coffee, juices and more. There's a capsule-toy vending machine outside as well where you may buy pins featuring the faces of their owls.



Before entering the Cafe, the staff will ask you to read the rules and guidelines on how to handle the owls, how to take photos with them and how they expect you to behave inside. Some owls will nibble and some birds don't like kids or noise so please take note of that. Also, they ask you to sanitize your hands before and after  touching the owls.



KINDS OF OWLS YOU WILL MEET
There are many kinds of owls you can meet and take photos with here, there are the usual ones such as Barn Owls, Tawny owls and Chaco owls, then there's cute little ones called Little Owls. Other birds such as falcons and Harris's hawk can also be found inside the cafe.








The cafe also offers a Falconry experience where you get to have a falcon fly up to your arm from a distance of 6 meters. The staff will be there to assist you the whole time so you have nothing to be afraid of if this is your first time. For only 500 yen, it's truly a one of a kind experience! 


The cafe is strict when it comes to handing the birds, also the staff understands that owls and birds need their space, thus each birds get to have a "rest time". During this rest time no one is allowed to touch them. Flash is also asked to be turned off when using a camera for the bird's welfare. 


Tips:
Their falconry experience is something unique to this cafe so try it if you have the chance.
This cafe is just a minute walk from the Kawaii Monster Cafe
They sell earnings and other accessories related to birds.
Check out their website for their activities and more here: https://owls-garden.jp/
MAP
NOTICE
If you have anything to add for the improvement this post or would like us to correct or revise some information in this article feel free to contact us at: zeenfinity@gmail.com
DISCLAIMER
Rude comments and hate-speech will be deleted from the post in order to create a safe and judgement free zone for all of my readers, let's spread positivity instead.