The first thing that came to my mind was that I was so glad we didn't order too much- the portion sizes were big and the food was superb!

I'm a pancake lover. Just imagining the smooth texture and its warm goodness going down my throat makes me want to eat it even now. In my home country — the Philippines, I used to cook it with the variety of fruits I could lay my hands on. I love experimenting with it because I feel like it's one of the safest food you can experiment on. I used to make lemon pancakes, banana pancakes and strawberry pancakes.I even tried cooking  a mango pancake once, although I do not recommend it.
Wandering the streets of Harajuku, one of my goals was to hunt down the best pancake in town and my feet led me here: Bills Omotesando. Join me for another gastro-adventure in the land of the youth: Harajuku.
Address:Tokyu Plaza, Omotesando Harajuku 7F 4-30-3 Jingu-mae,  Shibuya-ku,  Tokyo 150-0001
Contact: T + 81 3-5772-1133 Enquire / T + 81 50-3188-5033 Book
Schedule: 8:30 AM – 9:00 PM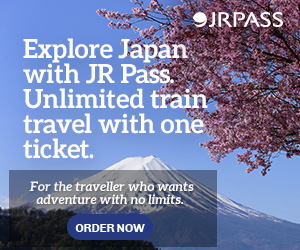 The cafe is situated on the 7th floor of a multi-story shopping center called Tokyu Plaza. It offers an excellent view of the skies and the city as it is surrounded by clear glass walls. There are a lot of greeneries in the surrounding areas so you can feel relaxed very easily. It's also very airy especially if you are seated in outdoor patio. I imagine it'd be a good place to sit on during Spring and Autumn when the wind is neither too hot or too cold. 


Their menu offers a great assortment of western food. However the crowd favorite is their Ricotta Pancakes and scrambled eggs. We also tried their chicken schnitzel with creamed potato and fennel slaw which I highly recommend, you can taste the parmesan and indulge in the luscious taste of the chicken. At first we thought that maybe we should order one more but we were glad we didn't because their serving portions were huge and we became full even with just these two dishes.





Altogether we stayed in the restaurant for almost an hour. They prepare the food per order so it takes some time waiting for it but just like any good food : It's totally worth it. Also, the ambiance of the place was relaxing and bright, their staff were kind and accommodating so I could totally understand why this place is a hit for Japanese and foreign people alike.


Trivia:
Maple syrup which is often used as a topping, was originally a sweet drink which was discovered by the Algonquin Indians.
It is common in France to touch the handle of the frying pan and to make a wish while the pancake is turned, holding a coin in one hand.
The first pancake recipe appeared in an English cookbook in the fifteenth century.
Check out their website for their menu and more here: https://billsjapan.com/en/omotesando
Next >>Eat Monster Burgers and Meet Monster Girls Inside Harajuku's Kawaii Monster Cafe
MORE ABOUT THE MOST POPULAR SPOTS IN TOKYO: Immerse Yourself in Art and Beauty as we visit teamLab Borderless Digital Art Museum
MORE ABOUT JAPAN DESTINATIONS HERE: Popular Cafes – Japan Destination