I still believe in Santa Claus, the Easter Bunny and the Tooth Fairy. Don't even try tell me to be different. – Dolly Parton 

Bunnies, what do we know about them? They're cute, they're energetic, they breed enthusiastically and most of the time we tie them up with Easter. Historically rabbits are also representatives of fertility, there's even a goddess thought to represent it, but as for me, Rabbits represent vitality. They move through life one hop at a time, they exhibit life but the most important thing is they know how to rest when it gets tiring. Today I visited one of he most visited Rabbit shops in Japa: Ra.a.g.f Harajuku. Let's find out why it's so popular and sought-after as we spend another day in the land of the youth: Harajuku.
Address in English: Shibuya-ku, Jingumae 6-14-15, Maison Harajuku 3F.
Address in Japanese: 渋谷区神宮前6-14-15 メゾン原宿3F
Contact Details: (03) 6805-0328
Nearest Station: 3 minutes from Meiji-Jingumae station (Fukutoshin, Chiyoda lines)
Schedule: Regular Holiday- Every Tuesday / Weekdays 12:00 noon – 7:30 PM / Weekends & Holidays 11:00 AM – 8:00 PM
MAP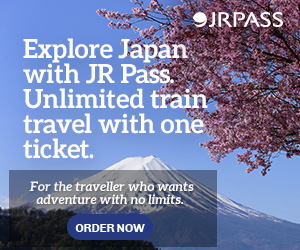 RA.A.G.F HARAJUKU'S INTERIOR
The interior of the cafe is filled with Rabbit designed furnitures, upon entering you will see Rabbit dolls near the door. There is a wall of cages where their rabbits resides and a partition that separates two seating areas where guests can sit down and bring one rabbit to their space. There is also a space where you can place your bags and a coffee station!



Lowest Price: ¥800/ 30 minutes
– Basic course– 60 minutes ¥1,100
– Extension per 30 minutes ¥550
One drink is covered with every payment, you are allowed to bring outside food and drinks but you are strictly not allowed to feed human foods to them. You are also advised not to hold the rabbits but to pat them gently on the back of their head. You will be asked to sign a form before you can interact with the bunnies to make sure you understand the rules perfectly. 


KINDS OF BUNNIES YOU WILL MEET
There are different Rabbit breeds you can interact with when you enter the shop, there's the Cute and fluffy Jersey wooly, there's the Chinchilla, the Cinnamon, and etc. Each rabbit has a name attached on its cage as well as breed so you may call it by name when you play with it.


The basic course allows you to open all cages and stick your hand in to pet the rabbits, however you are only allowed to bring out 3 of your favorite to play and hop freely in your space. Note that only one rabbit is allowed to roam freely at a time and everything is done with the staff's assistance. 


Although we only spent a couple of minutes with each of the rabbits you can really tell how each of them has their own unique personalities. Take for example this cute guy here: His name is Loco which aptly translates to "crazy" in Spanish. He loves to run in circles around you feet and ask for snacks.  Then there's the furry Jersey Wooly named Rosea who is quite shy but sweet. Did I also mention that they sell souvenirs there? Their earrings are particularly cute and popular!




Trivia:
More than half of the world's rabbits live in North America.

Pet rabbits that live inside are often referred to as 'house rabbits'.

Rabbits have long ears which can be as long as 10 cm (4 in). 

Check out their website for their activities and more here: http://raagf.com
Next >>Be Friendly With Hedgehogs in Harajuku's Most sought-after Hedgehog Cafe
MORE ABOUT THE BEST RESTAURANTS IN TOKYO: Taste The Best Ricotta Pancake & Burger in Town
MORE ABOUT JAPAN DESTINATIONS HERE: Popular Cafes – Japan Destination