To err is human, to forgive — canine.

Dogs, little gifts from heaven. They protect us, love us, guide us, and most importantly, they heal us.They are one of the few creatures who can actually give unconditional love and treat us like their family. Back in the Philippines I have three doggies named Chocolate, Jacob and Andre but when I moved in Japan, I quickly found out that having a doggo can greatly reduce your chance at finding a good apartment so we decided to just volunteer at shelters on weekends and visit dog cafes instead. Today I'll be bringing you with me as I visit one of my favorite dog cafe in Tokyo: Harajuku Teacup Poodle Cafe. 
Address in Japanese:東京都渋谷区神宮前1-21-15 ナポレ原宿 3F
Address in English:1-21-15 Jingumae, Shibuya-ku, Tokyo 3F
Contact: (03) 6434 0572
Schedule: 11AM – 08:00 PM 
Access: Enter the street beside Cookietime cafe, the entrance is at the back of the Cookietime cafe building. There are signs outside the building as well so you won't get lost. 
MAP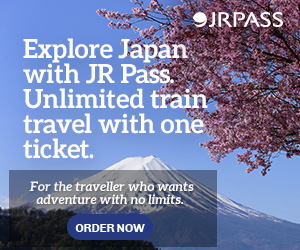 HARAJUKU TEACUP POODLE CAFE RULES & FEES
Adults -1,500 yen/30 minutes
Kids – 1,000 yen / 30 minutes
Additional 1000 yen for adultsand 500 yen for kids for every 30 minutes that passes after the first 30 minutes. 
Payment includes complimentary wifi, drink and free use of a mobile charger
The inside of the cafe is quite simple, yet spacious. It gives the dogs enough space to run around and play. There are multiple drinking stations where the dogs can go and drink water. Inside the space is also a stationary electric fan which some of the dogs seem fond of, one of them would stand in front of the fan and just enjoy the wind coming from it. 
The rules are simple and easy to follow but they are strictly implemented for the protection of the dogs and their well being. Check them out here: 



There are 10 kiddos or doggos you can meet inside. Most of them are toy poodles but some of them are mame shibas. They're all cute and friendly, most of them are lap dogs who approach the hoomans inside if they want to and after some time of sniffing would seat  on your lap. They also love to play and tease each other, they would run around the room like little living teddy bears and it's so fun watching them run about and play with their best friends. There are also plenty of toys which you can hand out to them.




I really enjoyed my time inside the cafe, I even wanted to extend my time but unfortunately we have a dinner reservation waiting. What made it really worth it is the attitude of their dogs, they are very accustomed to humans and are not afraid to approach us or play with us. They let you pet them without any hesitations, unlike other cafes where their pets seems aloof. If you come to Tokyo or if you even find yourself in Harajuku, this is one cafe I highly recommend. 


TRIVIA
Toy poodles were originally bred to aid hunters in fetching dugs and other birds from the water
The poodle is the only dog breed that comes in three sizes which are: standard, toy, and miniature 
Poodle fur never stop growing unlike other dogs who shed their fur
Visit their website for their services and other information: https://harajuku-poodle.jimdofree.com/
Next >>Get Harry Potter Vibes & B Friendly With Owls Inside Harajuku's Owl's Garden Cafe
NEWEST TRENDY STORES YOU CAN VISIT IN TOKYO THIS 2019: Get Cozy With Artworks & Immerse Yourself in TeamLabBorderless Tokyo
MORE ABOUT JAPAN DESTINATIONS HERE: Popular Cafes – Japan Destination