Christmas is not in tinsel and lights and outward show. The secret lies in an inner glow. It's lighting a fire inside the heart. – Wilfred Peterson

"Versailles", this word was what came to mind when I first saw the chandelier fit for a palace in the middle of this illumination spot. I was totally in awe as were the other visitors.We were like moths encircling the beautiful light that emits such warmth and beauty. So close and yet so far, we laughingly joked how this piece alone would cost us our life's savings and more. 
But more than the elegance and beauty, it is the warmth that the holidays bring. Where friends and family gather together to admire the beauty of the place while sipping on a cup of hot chocolate. Some, shopping for Christmas ornaments to adorn their house. "This is the good life" I thought, as I prepared myself to the upcoming week.
FOR THE ONE'S WHO LOVE THE URBAN-ENERGY : YEBISU GARDEN PLACE
Address: 〒150-6018 Tokyo, Shibuya City, Ebisu, 4 Chome−20, ガーデンプレイス
Schedule: 
■ Illumination period
November 2, 2019 – January 13, 2020
Access: 
Yebisu Garden Place is a five minute walk from the east exit of Ebisu Station, a few stations away from Shinjuku station via JR Yamanote Line. It is easily accessible through the Yebisu Sky Walk..
MAP: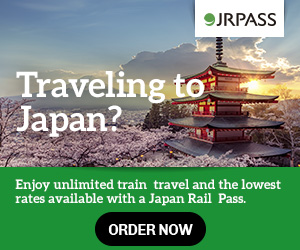 If you're the type of person who likes architecture, elegance and city-life then this illumination spot is the one for you. Since it's opening it's been getting more and more attention on social media because of its beautiful display of tall Christmas trees, Christmas's bazaars and of course the star of the event: the Baccarat chandelier.
The chandelier lights up during the night emitting a subtle glow of yellow and white. If you stick around long enough, you may even witness the chandelier's light up even at night where it is lit in different colors.
Baccarat is a popular chandelier brand known for its exquisite pieces and price that goes by the millions. Aside from the chandelier of curse, there are other places to visit around the area like the Canal Walk and pop-up stores in the square which are all lite up, creating a sense of a Christmas village.
















TRIVIA
In 1764 King Louis XV of France gave permission to found glassworks in the town of Baccarat in the Lorraine region in eastern France
Baccarat received its first royal commission in 1823.
You can see a similar chandelier like the one on display in Ebisu Garden Place when you go to Dolmabahçe Palace in the Beşiktaş district of Istanbul, Turkey, on the European coast of the Strait of Istanbul.
Visit their website for their winter events and other information: https://gardenplace.jp/  
Next >>Megurogawa Illumination 2019
MOST UNIQUE CAFES YOU CAN VISIT IN TOKYO THIS 2019: Sip From Your Perfect Cup of Tea In Tokyo's Famous Cat Village
MORE ABOUT JAPAN DESTINATIONS HERE: Popular Cafes – Japan Destination