What greater gift than the love of a cat. — Charles Dickens

When we talk about Japan and animations some tend to stick on our mind more than others. In my case, it is studio Ghibli. I've grown watching and experiencing life with characters such as Chichi whom I've related to a lot when I got my first cat. Then there's Chihiro who taught me that greed will always lead you to trouble, there's Sophie who taught me that what I look outside will always be nothing compared to who I am inside when I was battling with my self-image during high school. The lessons I've learned from these movies and my thankfulness for their existence made me very excited when I found out that there's a Ghibli-esque  cat cafe I can find just within Tokyo. 
Join me in another adventure as I wander the streets of Tokyo Kichijoji and visit the most Ghibli-esque  cat cafe in town: Temari no Oshiro.
Address in Japanese: 〒180-0004, 東京都武蔵野市吉祥寺本町2-33-2, 吉祥寺プティット村
Address in English: 〒 180 – 0004, Tōkyōtomusashinoshi Kichijōjihon-chō 2 – 33 – 2, Kichijōji putitto-mura
Contact: 0422 27 5962
Schedule: 10:00 AM – 09:00 PM 
MAP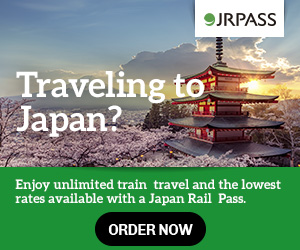 ABOUT TEMARI NO OSHIRO (FEES & RULES)
Situated inside the sweet and Ghibli-esque Petit Mura Complex, Temari no Oshiro is the sister shop of the all-time favorite Temari no ouchi Cat Cafe. Temari no Oshiro however, boasts of its unique architecture, 21 resident cats and no-time-limit policy. 
The shop itself is made up of two-storeys of a uniquely designed cafe. The inside looks like a Hobbit's house and Ghibli aesthetics combines, sure to make you feel like you entered a world of fairytale and magic. In the center you will find a big tree that extends to the second floor of the cafe which the cats use like a staircase system. 
They have plenty of toys for the cats to play with and cat beds where they can enjoy their nap times. They also schedule snacks for the cats all throughout the day so you can go in randomly and witness their furry felines feasting on some cat food. 
Weekday – ¥1,200 + tax
Weekend – ¥1,600 + tax
Past 7:00 PM -¥ 700 + tax 
*No feeding of human foods to cats *Hugging or carrying the cats is not allowed *No use of flash when taking photos *Leave your shoes outside *Spray a disinfectant before entering the cafe



There are two main activities you can do inside which are to eat their meals and play with the cats. This is one of the cat cafes which serve actual foods and drinks which was really good for us as we were a bit thirsty upon arriving there. Their foods and beverages ranges from about 450 – 900 yen. 
They have 21 resident cats you can meet and play with inside the cafe and they come from atleast 8 different cat breeds. They have cute chubby ones like Scottish folds, American curls and Munchkins, they also have the wild-looking ones like the Bengal cat and fluffy ones like Maine coons, Ragamuffin and Radgolls. Here are some of the cats you can meet inside the cafe:
We spent over two hours in the cafe just enjoying our drinks and playing with the cats, Sabrina was particularly friendly and Mushroom also never left my side which allowed me to pet them for long periods of time. What I really liked about the cafe is that they don't have time limits, unlike other cat cafes which charges per 30 minutes. I was able to explore the two floors freely and play with various of cats or observe the cuteness of the ones sleeping. They have the friendliest set of cats I've ever met and I'll be sure to go back in the future. 


TRIVIA
There are over 550 million domestic cats in the world.
Himmy weighed 21.3 kilograms (46.8 pounds) and is known to be the heaviest cat recorded to-date.
There are about forty-four different cat breeds in the world recognized by The Cat Fanciers' Association (CFA), the largest American cat registration body as of 2018.
Visit their website for their menu and other information: https://temarinooshiro.com/
Next >>Licca Asakusa: Exquisite Traditional Japanese Hand Clasps
NEWEST TRENDY STORES YOU CAN VISIT IN TOKYO THIS 2019: Step Into A Cartoon World In This 2D Cafe In Shin Okubo
MORE ABOUT JAPAN DESTINATIONS HERE: Popular Cafes – Japan Destination