I'm thinking balls are to men, what purses are to women. It's just a little bag but we'd feel naked in public without it. – Sarah Jessica Parker 

"Purses, clasps, handbags", every modern woman have these essentials. In this age they come in variety of shapes and sizes that seeks to match the fashion choices and events with which they will be used for. With the aid of a handbag women can carry their daily needs such as cosmetics, medicines, notes and work essentials. 
Personally, I don't go anywhere without a small purse or a handbag, I can't even imagine living without one. Where will I put my keys? Wallet? Cosmetic kits and medicines when I don't feel good? Also, it completes my style. Some even say "It can make or break" your fashion statement. Upon learning more about Japanese traditions I happen to discover a certain traditional Japanese purse which is considered lucky to have as an item and when it comes to traditional places; there's only one place to go around Tokyo. Join me as I wander around Asakusa once again and visit LICCA, a popular maker of original handcrafted Gamaguchi.
Address :〒111-0032 東京都台東区浅草1-20-4
Schedule: 11:00 AM – 06:00 PM
Contact: 03-3843-5373
MAP: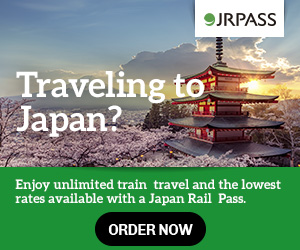 "Gamaguchi" is a traditional Japanese pouch or handbag with metal clasps. It is famously known for its aesthetic which gives the impression of a frog opening it's mouth. It is believed that owning a Gamaguchi pouch brings luck. Why? Let's look back to the history of its name.
"Gamaguchi" came from the Japanese words 'Gamagaeru' which pertains to a specific species of frog and 'Kuchimoto' meaning mouth. It is believed that seeing a Gamagaeru frog means a lucky omen and so Gamaguchi pouches were made with this in mind.

WHAT YOU CAN BUY INSIDE THE STORE
LICCA specializes in creating original handcrafted Gamaguchi purses which were very versatile and suits the fashion needs of every customer. From graphic coin purses to plain handbags, you can find any style to match your outfit! The prices are posted in front of each item and there are english information around the store to explain a little about each item present within the store. 

If you are like me who can't go out without bringing cosmetics, a hairbrush, wallets and emergency medicines then handbags are the way to go. Their style varies from Japanese traditional prints such as paper cranes to floral and fruity modern designs. It's easy to sort things out inside because of the clasp design and also easier to get things out. Gone are the days when you have to tug on your things just to find that small mirror or smaller items lost inside.


Their coin purses are the ones I like the most. They're reasonably priced, easy to open, have great patterns and can hold more things inside than they look. They have exquisite designs from modern to traditional that I couldn't help but buy one for myself and my best friend. I think they're the best souvenir or gift for people who likes graphic stuffs. 


If you want to go for the more luxurious side of things, LICCA also offers leather Gamaguchi items. They have horizontal hand clasps which are very useful when attending parties, and smaller purses which are useful when going out on short periods. You can use it to place your house keys and smaller wallets when buying groceries or going for a short trip to your favorite store.


EYEGLASSES CASE & MAKE-UP POUCHES
If you are using eyeglasses like my mom, then you know how boring eyeglass cases can be, with their monotonous and depressing colors. If you want to do away with that, LICCA offers a more fun and stylish eyeglass cases for all ages. They have colorful and more muted patterns such as swans and Sakura flowers and they are strongly-made.
Another item I liked next to coin purses are their cosmetic pouches. They can hold more items than they look which means you can place all your make-up necessities in once place. You can bring them out from your bag and carry it with you to the make up area proudly, they're definitely a conversation starter too because of their unique designs.



TRIVIA
1001 Nights Diamond Purse created by the jeweler Robert Mouawad currently ranks as the most expensive purse in the world, valued at 3.8 million dollars.
The first handbag recorded was made for the wife of the Doncaster industrialist and confectionery entrepreneur Samuel Parkinson in 1841.
Visit their website for information about new designs and sales: https://www.you-bi.co.jp/
Next >>Asakusa's Top 5 Must-Try Nakamise Dori Street Foods
MORE DESTINATIONS AROUND ASAKUSA:Asakusa's Bunko-ya Oozeki: A Taste Of Fine Artisan Leather Wallets
MORE ABOUT JAPAN DESTINATIONS HERE: Popular Cafes – Japan Destination