Souvenir is another way of telling the person "I thought of you even when we were miles apart"

"Souvenirs" or "pasalubong" as we call in the Tagalog may be the oil that cogs relationships and social etiquette in the Philippines. In Japan, people would usually give you gift or "omiyage", however small it is when they go to another prefecture or place but this isn't called a "souvenir" which you give to people closest to you or holds a special place in your heart. In Japan, "Omiyage" is some kind of an obligatory gift to your host, your boss or sometimes even your colleagues. It is something expected of you after golden week, Obon, silver-week or any other special occasion, even at times if not most — business trips. 
Today I'll be bringing you with me as we scan the streets of Tokyo for reasonably priced by authentically Japanese souvenirs. Join me today as I introduce to you one of the most popular shopping spot in Japan —- Daiso.
Address: 〒150-0001 Tōkyō-to, Shibuya City, Jingūmae, 1-chōme−19−24 ビレッジ107
Contact: (03) 5775 9641
Schedule: 10AM – 09:00 PM 
Map: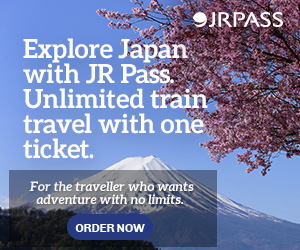 JAPANESE CULTURAL PRODUCTS
First and by far the most popular, are Japanese cultural products like these miniature daruma dolls, Kokeshi or Japanese wooden dolls and Maneki Nekos. They are cute, takes only a fraction of your luggage space and speaks of authentic Japanese culture. 
I personally bring a handful of these whenever I'm going home to give to friends and relatives. At times I even place one or two inside a beautiful box to be given for birthdays or special occasions. I have a collection of miniature things I find when I visit other countries like small Merlion figures from Singapore and a small Santo Niño when I visited Cebu before. They don't break easily and can be placed in small spaces like countertops or windowpanes. 
Another good souvenir I've been given before and has actually kept in my bag all year round is Daiso's cosmetics — especially their oil blotting sheet. It works very effectively and is quite essential during the hot and humid weather. I don't use it a lot during the winter season but it comes very handy in many cases like when you attend a barbecue party or when you forget your press powder at home. 
There are also fun stuffs to bring home like this Sesame Street inspired bath bomb which you can buy for a fraction of the price you get in branded stores. I also recommend hauling fake eyelashes here because it's more reasonably priced than the ones you can get your hands on in Japanese drugstores or cosmetics stores. Their fake eyelashes also comes in different thickness and style so whether you want to go for a natural look or a fashionable look, you can get one here!


As a tourist, we often times commit travel mistakes —- that includes forgetting or losing things, but worry not because Daiso also has that covered for you. There are a lot of things you can buy here for your travel essentials. From Neck pillows of different design and functions, to vacuum seal storage for your luggage and baggage locks, you can buy it all here! 
One of the products I made sure to purchase was their inflatable travel pillow with headrest. It's easy to carry and multi-purpose, wether your on the train or traveling on a bullet train this item is sure to give you the comfort and functionality you need. 


Summer can be very hot in Japan with temperatures ranging from 27 degrees at the lowest and 37 degrees at the hottest. Sometimes the temperature even soars as high as 40 degrees in big cities like Osaka and Tokyo —- the concrete jingles. Which is why it's also the time when you will hear the ambulance multiple times in a day, almost everyday. 
The Japanese became innovative in battling against summer heat, you can buy cooling packs, cooling spray and other products to combat the hotness of the weather but the most popular of all are portable – battery powered fans. Summer is also the time for festivals which is why you'll see a lot of festival inspired accessories and necessities when you come to Daiso during this time. 



TRIVIA
Autumn and before new year is the best time to haul souvenirs, during this time there are a lot of wholesale and sales going on, so you can save money.
Scarves, t-shirts and small ornaments are some of the most popular souvenirs among tourists.
The sweets and snacks packed in beautiful, ornate covers that you see at the airports and near train stations in Japan are not meant for souvenirs, they're meant as "omiyage".
Visit their website for ongoing sale and other information: https://www.daiso-sangyo.co.jp
Next >>Up Your Style With Affordable Make Up & Clothes From Stylenanda Harajuku
NEWEST TRENDY STORES YOU CAN VISIT IN HARAJUKU THIS 2019:  Best Tapioca Shops From All Over Japan Converge In Tapiocaland Tokyo
MORE ABOUT JAPAN DESTINATIONS HERE: Popular Cafes – Japan Destination