Innovative cuisines, who doesn't love them? In Japan there is one place that dominates this category: Harajuku.

From conveyor belt desserts, anime inspired ice creams, hand-made sweets and monster pasta and burgers, you've got it all here. Our next stop however is a special one because it's where you can get to buy the longest of some Japanese snacks, according to shop & cafes surveys. Let's take a step into Long- Longer Longest Harajuku.
Address in English1-7-3 CUTE CUBE HARAJUKU 1F, Jingumae, Shibuyaku, Tokyo
Address in Japanese: 〒15O–OOO1, 東京都渋谷区神宮前1–7–1, CUTE CUBE HARAJUKU 1F
Contact: (03) 6804 3761
Schedule: 10:00 AM – 08:00 PM
Map: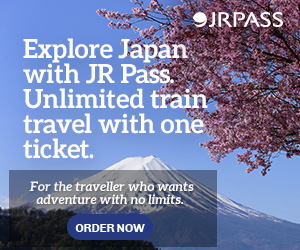 LONG-LONGER-LONGEST INTERIOR
The interior of the store was very similar that of Totti Candy Factory, they also have rainbow swirls on the walls and has a light and airy atmosphere because of the openness of the area and the use of clear crystal walls to enhance the look of the space. When you look up the ceiling, you will see the words "long", "longer" and "longest". The concept of the store stems from their goal of creating a memorable experience for their guests by offering the 'longest items' in Japan to their customers. 
There were only a few sitting areas since most of the customers get their food for take-away, when we arrived there earlier it was packed with people and the line was long but when we arrived a couple of minutes before their closing time there were only 4 customers and we could sit comfortably.



Their menu features some of the "longest items" you can find in Japan. They have a 52 cm. Tornado Potato, a 60cm Cotton candy, and a 55 cm Churros. Their tornado potato is very popular so we really took  the chance to try it. It was very long that even with two people sharing it, it still took u some time to finish it and we get full afterwards. They also sell cotton candies for take-outs, the same ones you can find in Totti Candy Factory.



Our stay in the store was a good one. The staff were kind and still accommodated us even though we arrived just a few minutes before their closing time. You can tell that they're really popular because after we arrived there were still a lot of people wanting to enter and by but the staff kindly told them that it was past their final call. I'd definitely be going back there t try their churros.


Trivia:
'pneumonoultramicroscopicsilicovolcanoconiosis' Is the longest English word which describes a lung disease 
The World's Longest House is found in Khao Yai, Thailand. It was completed in 2012, and spans a total of around 1,614 feet in length.
Barivel is the longest domestic cat alive, he measures 120 cm or 3 ft and 11.2 
Check out their website for their menu and more here: https://longest.jp/
Next >>Unleash Your Inner Cookie Monster in Harajuku's CookieTime
RECOMMENDED SPOTS TO VISIT AROUND HARAJUKU: Meet the fluffiest, naughtiest and cutest cats inside Harajuku's Mocha Cat Cafe
MORE ABOUT JAPAN DESTINATIONS HERE: Popular Cafes – Japan Destination