She is a mixture of something sweet, fun and kind but nothing compares to her wild side.

For today's journey I went to one of the most popular sites in Japan called Harajuku. Harajuku is famous for being the center of Japan's kawaii culture and is crowded by youths wearing over-the-top fashion trends such as decoras, lollita get ups and maid costumes
That being said, I was excited to go see first hand the creation of instagram-craze, sought after, unique and oozing with kawaii-nes dessert called  as Harajuku's Special Rainbow Cotton Candy! 
 HOW TO GET TO TOTTI CANDY FACTORY
 Although it was my first time coming here, the way to Harajuku's Takeshita Street was pretty easy to find, not only was it lit up with dazzlingly bright signages but it's also placed directly in front of Takeshita Guchi, all you'd have to go is to exit Takeshita gate of JR East's Harajuku Station, cross the street and bam! Japan welcomes you to it's Kawaii paradise.


Getting to Totti Candy Factory, is pretty easy as well, just walk straight until you see this Pink building with Rainbow designs.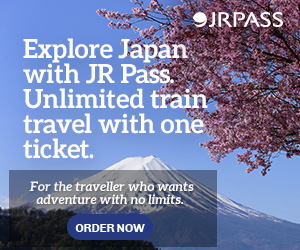 INSIDE TOTTI CANDY FACTORY
Inside the factory you will be greeted by the sweet, appetising smell of desserts being made right in front of your eyes, the place is colorful, alive and crowded but thankfully we arrived late at night around 7 PM on a Friday. Had we arrived earlier or on a weekend the queue would definitely be longer and the place filled with young people and instagrammers alike. 
The candy factory doesn't just sell Rainbow cotton candies, they also sell cake pops, small cute desserts and cotton candy takeouts which you may pass by and get while queuing:
Take-out Cotton Candies


Cake Pops

Special Rainbow Cotton Candy
Their most popular dessert is their take-out cotton candy but if you want to have them make your cotton candy in front of you, you must choose the one which costs about 900 💴 yen.


After getting your dessert you may head downstairs at the Rainbow area which is prepared especially for Totti Candy Factory customers, there are trashbins where you may throw your cotton candy or cake pop sticks and wet tissues to clean your hands with. 

Trivia
Totti Candy Factory makes collaborations with KPOP groups so don't be surprised if you hear your favourite KPOP group's songs blaring on their speakers.
There are only a limited number of Totti Candy Factories all over Japan so be sure to visit one when you get the chance
MAP

NOTICE
If you have anything to add for the improvement this post or would like us to correct or revise some information in this article feel free to contact us at: zeenfinity@gmail.com
DISCLAIMER
Rude comments and hate-speech will be deleted from the post in order to create a safe and judgement free zone for all of my readers, let's spread positivity instead