Traveling makes one humble. You remember how there are so many greater places and people waiting for you to meet.

And so I'm back to my second home: Japan. This time I challenged myself into traveling one of it's biggest and most expensive city: Tokyo. In order to make my time more comfortable and stay connected with the people I love, I decided to purchase SIM at Narita airport immediately upon arrival. 
There are various kinds of SIM cards at the airport from different Japanese couriers mostly based on how long your stay will be. There are Sim cards that offer a 31-day service and the shortest ones are usually for about 7 days. Since I will only be staying in Tokyo for a week I chose this Sim Card from JAL (Japan Airlines). I recommend this SIM because of its flexibility, it has no data cap and does not need any registration as long as your phone isn't sim locked. 

| | |
| --- | --- |
| Price | 4000 yen |
| Sales location | Narita International Airport Terminal 2 arrival floor, exit B (1st floor) JAL counter,  |
| Expiration date | 7 days |
| Communication capacity | 150 mbps  |
| Speed limit when capacity is over | none |
| Registration | not required |
*15 days = 5,500 yen
*30 days = 6,500 yen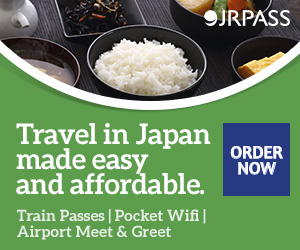 SIM Cards from Vending Machines
There are also SIM cards being sold in vending machines all throughout the airport which are very convenient and is highly recommended for those whose flight happens to arrive at night since most SIM card counters already close at around 20:00/21:00 or 8:00/9:00 in the evening.
I recommend using this Sim Card vending machine by U-Mobile since it is more affordable than the other SIM cards being sold by other courier's vending machine. However, their cheapest service which is the '2GB-7Days' does have a data cap of 220mb per day. Your internet connection will not stop, it will slow down a little but I guess it is worth it since you pay just half the price of what other couriers offer.
Location: Narita International Airport Terminal 2 arrival floor, exit B (1st floor) 


Trivia
Unari Kun is Narita's symbol and original character, he is famous for his cuteness. There are merchandises with designs featuring him such as: keychains and eye masks which you can buy within Narita. Great for souvenirs! 
Narita provides free and fast wifi for all it's travelers within the Narita airport area. 
Wifi-capable areas are: Departure and Arrival Lobbies as well as the areas outside passport control (outgoing).
Narita Airport's Free wifi access name is: FreeWiFi-NARITA, it doesn't have any password so internet connection is just one click away.
NOTICE
If you have anything to add for the improvement this post or would like us to correct or revise some information in this article feel free to contact us at: zeenfinity@gmail.com
DISCLAIMER
Rude comments and hate-speech will be deleted from the post in order to create a safe and judgement free zone for all of my readers, let's spread positivity instead