"Zen and rustic", those were the two words that came to mind after entering this Tea House in Kichijoji. What really attracted me to it apart from the interior is its vibe that makes you feel as if you've entered a different world. 

I'm more of a coffee drinker but the aroma coming from the freshly boiled tea leaves were so enticing I couldn't help but be curious as to how their tea tastes like and I didn't regret entering. Join me as I take you to another day with me once again and discover this popular cafe in Tokyo's Cat Village: The Tea House Happa. 

 

[/box]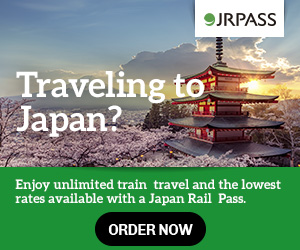 Tea House Happa can be found in Kichijoji's Cat Village: Petit Mura, it is A Ghibli-esque place where all the stores and items are dedicated to our furry feline friends. The exterior of the place can attract any passers-by, not to mention the prices of their items inside are unexpectedly reasonable. 
For me, Tea House Happa looks like a mixture of rustic elegance and the Mad Hatter's Autumn dreamland. The inside Is mainly candle—lit and the windows made from stained glass creates a mixture of beautiful hues when hit by light. It creates a feeling of intimacy and relaxation which is perhaps why most of the visitors were couples if not family. 



For our drink, we ordered Rose Tea which we didn't expect to come in a beautiful glass pot, the aroma of the drink was heavenly and relaxing in itself, what more of the taste? I guess I can't find the right words to describe it but for a non-tea drinker like me I was able to enjoy a cup and a half before I had my fill. I guess you just have to taste it for yourself.

One of the mains we ordered was their Salmon Bruschetta, you can just taste olive, garlic, shallots and oregano mixed together to create an exquisite flavor that perfectly complements the Salmon's texture and flavor. It was delicious but not overpowering. Safe to say, we finished the meal although we has some light snacks before dinner.


For myself, I ordered their Basil Chicken Sandwich which came with a some salad, some mashed potato and more. Their chicken was juicy and tender, you can taste the light hint of paprika and peppers with each bite. Also, their tomato was really good, that even if I'm not a tomato fan I finished the whole meal without removing it. I know my mom would call it a miracle if she saw it.

For dessert, we chose to end our meal with some Fruit tart with gelato. Their Gelato has a different texture compared to the Gelato I'm used with which was surprisingly good. It melts in your tongue and had a fibery texture to it which tastes really fruity but not overwhelming which was a welcome feeling for us, after that explosion of flavors from our mains.


TRIVIA
Although Tea contains caffeine you are less likely to experience "Caffeine withdrawal syndrome" from drinking tea as opposed to drinking coffee and soda.
'Polyphenol' which is a powerful antioxidant is just one of the any benefits you can reap from drinking coffee.
Visit their website for their menu and other information: https://teahouse-happa.com/
Next >>The Most Ghibli-esque Cat Cafe In Tokyo: Temari No Oshiro
MORE PLACES TEA LOVERS CAN VISIT IN TOKYO THIS 2019: Sawawa Asakusa: All You Can Eat Matcha Sweets & Snacks
MORE ABOUT JAPAN DESTINATIONS HERE: Popular Cafes – Japan Destination