A balanced diet is a cookie in each hand – Barbara Johnson

"You're one tough cookie", I often hear my friends tell me whenever there's difficulty which seems impossible to pass but only my true friends know that as a hangry person I dance my way out of problems one cookie dough at a time. 
Today we are going to explore on of the most popular dessert shop in Harajuku: CookieTime, famously known for its no-bake cookie doughs, freak shakes and cookie muncher; this shop will satisfy all of your sweet-tooth cravings in a brand new way.
Address: 1-15-21 Jingumae, Shibuya-ku, Tokyo Napore Harajuku 1F
Access: JR Harajuku Station Exit Takeshita Exit, cross the pedestrian crossing and walk 1 minute to the left
Contact: (03) 6804 379
Schedule: 11:00 AM – 7:00 PM
Map: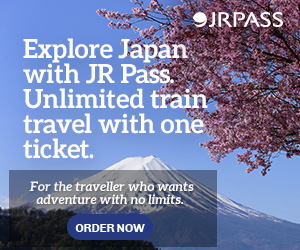 The interiors of the shop is filled with rows and rows of cookies of different designs and flavors. There are triple chocolate cookies, rocket cookies, white chocolate flavoured and dark chocolate ones. It's impossible to go out without grabbing one or two for yourself. There's also a colorful car on one side of the store named "the cookie muncher".
Tired from walking all over Takeshita Dori? Fret not, for the place has bar stools and small sitting areas that can accommodate their customers up to a certain number. Most of their customers take their drinks and cookies for take-out though so although the line may be long at times it doesn't get too crowded inside the store. 


The store brings a different twist to their cookies. Ever dreamed of eating those raw cookie doughs before? How about using cookies as a topping for your milk? They've got it all here, and more! Their famous no-bake cookie doughs for example, uses a special formula of no egg + special flour + real New Zealand butter.
They also offer freak shakes and freak cones. Freak shakes comes with a base of vanilla ice cream and milk. Your cup will then be dipped in chocolate and coated with your chosen toppings like nuts and sprinkles, it is then topped with whipped cream and desserts such as cookies, marshmallows and candies. 



The store offers a challenge for its customers called "the muncher challenge" where the customers can get to buy their biggest and heaviest Freak Cone for 1,500 yen. It's comprised of one scoop of ice cream, an ice cream sandwich, cookies, a small cone of their cookie dough, a cone filled with chocolate and no-bake cookie dough inside. If you love cookies and a challenge, you finitely have to try this!

We spent a great time inside the shop, their staff were kind and approachable. They have international staff members as well which made it easier for me to buy and to choose which one I wanted since I could just use English. 


Trivia:
The U.S. has a National Cookie Cutter Historical Museum located within the Joplin Museum Complex in Joplin, Missouri.
The Oreo, the best-selling cookie of the 20th century, was developed and introduced by the American company Nabisco, in 1912.

The Girl Scouts first began selling cookies In the 1920s.

Check out their website for their menu and more here: https://cookiebar.jp/
Next >>Looking for something uniquely Harajuku? Try Japan's First Conveyor Belt Dessert Shop in Cafe Ron Ron
RECOMMENDED SPOTS TO VISIT AROUND HARAJUKU: Vegan Tapioca Arrives in Harajuku: The Botanist
MORE ABOUT JAPAN DESTINATIONS HERE: Popular Cafes – Japan Destination